...simply analogue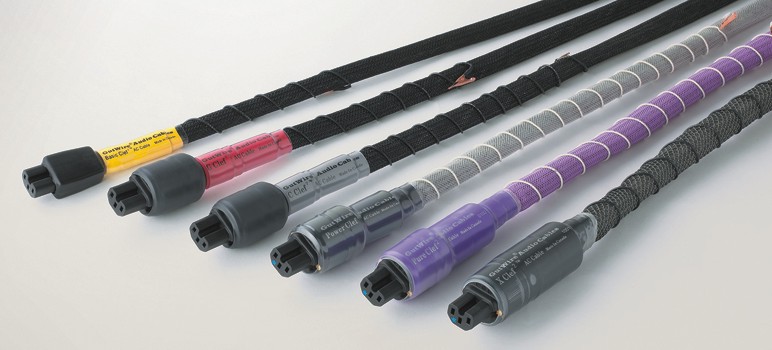 Netzkabel


Model
Länge

€

Basic Clef² Power Cable
Schuko Ultimate > Furutech FI-E 15G
Sonderanfertigungen möglich


1,68 m.
je weitere 30 cm.


299, -
21,-

---

G Clef² Power Cable
Schuko Ultimate > Furutech FI-25 G
Sonderanfertigungen möglich

1,68 m.
je weitere 30 cm.

435,-
40,-

---


C Clef² Power Cable
Schuko Ultimate>Furutech FI-25G
Sonderanfertigungen möglich


1,68 m.
je weitere 30 cm.


799,-
70,-

---

Power Clef²
Square Power Cable Schuko Ultimate>Furutech FI-25G
Sonderanfertigungen möglich

1,68 m.
je weitere 30 cm.

1099,-
89,-

---


Pure Clef²
Square Power Cable SESchuko Ultimate>Furutech FI-25G
Sonderanfertigungen möglich


1,68 m.
je weitere 30 cm.


2199,-
233,-

---

X- Clef² Square Power Cable
Schuko Ultimate>Furutech FI-25G
Sonderanfertigungen möglich

1,68 m.
je weitere 30 cm.

3099,-
339,-

---
NF-Kabel

Model
Länge
€

Chime² Interconnects

(WBT 0108 Cinch oder Neutrik XLR)

1 Stereometer
2 Stereometer

jeder weitere Meter

1150,-
1499,-

370,-

---

Chime² Digital Cable

(S/PDIF or AES/EBU)
1 Meter

1.5 Meter
je weitere 0,5m.

723,- 999,-

242,-

---

Synchrony² Interconnects

(Cinch oder XLR)
1 Stereometer
2 Stereometer
jeder weitere Meter WBT 108 (Aufpreis)
599,-
815,-

197,-

259,-

---

Synchrony² Digital Cable

(S/PDIF oder AES/EBU)
1 Meter
1,5 Meter
je weitere 50 cm. WBT 108 (Aufpreis)
339,-
419,-
99,-

129,-

---

Basic² Interconnects

(GutWire RCA)
0,75 Stereometer
1 Stereometer
2 Stereometer weitere 1m.
XLR (Aufpreis)
299,-
339,-
419,-
99,-

45,-

---

Basic² Digital / Video Cable S/PDIF
1 Meter
1,5 Meter
je weitere 50 cm. BNC
199,-
249,-
52,-

39,-

---
---
Speaker Kabel
Model
Länge
€
Basic² Speaker Cables

(Gold-plated Spade oder Banana)
2,44Stereometer
3 Stereometer
je weitere 0,6m.
599,-
665,-
46,-

---

Basic² Bi-Wire Speaker Cables

(Gold-plated Spade oder Banana)
2,44 Stereometer
3 Stereometer
je weitere 0,6m.
825,-
919,-
46,-
Synchrony² Speaker Cable

(WBT 0680 Spade oder WBT 0645 Banana
2,44 Stereometer
3 Stereometer
je Meter +
1750,-
1900,-
149,-

---

Synchrony² Bi-Wire Speaker Cable

(WBT 0680 Spade oder WBT 0645 Banana
2,44 Stereometer
3 Stereometer
je weitere 50cm.
2690,-
2940,-
149,-
Chime² Speaker Cable

(WBT 0680 Spade oder WBT 0645 Banana)
2,44 Stereometer
3 Stereometer
je weitere 50cm.
3490,-
3800,-

243,-

---

Chime² Bi-Wire Speaker Cable

(WBT 0680 Spade oder WBT 0645 Banana
2,44 Stereometer
3 Stereometer
je weitere 50cm.
4449,-
4667,-
243,-
Chime² Bi-Cable Speaker Cable

(WBT 0680 Spade oder WBT 0645 Banana
2,44 Stereometer
3 Stereometer
je weitere 50cm.
5369,-
5725,-

348,-

Synchrony² Speaker Jumpers
(Gold-plated Spade or Banana)
20 cm.
je weitere 2,54 cm.
286,-
18,40
Pad's


Model
€
Notepad >10 Kg. 3er Pack


89,-


Soundpad > 20 Kg. 3er Pack





169,-

Specifications:

Each NOTEPAD will support 10kg (22 pounds). Use 3 NOTEPADs to support a 66 pounds of equipment. An 80 pounds amplifier needs 4 NOTEPADs. For proper performance, NOTEPADs should be placed under the sources of vibration evenly or directly on top of the vibration.

(SOUNDPAD is for 20 kg)

For placement on top of the CD/DVD/SACD player or transport, a single NOTE PAD should be placed directly over the drive mechanism. Player or transport with top loading mechanism should place NOTEPAD behind or next to it. For amplifiers, a single NOTEPAD will work best if it placed on top of the transformer or 3 NOTEPADs underneath the amplifier.

Special formulated cellulose high molecular polymer gel is filled inside the NOTEPAD to absorb vibration, unwanted resonance, EMI and RFI.

The material is non-toxic.

Maximum temperature: 70°C

Avoid direct exposure to UV light.Prolong exposure will shorter the life span of the NOTEPAD.